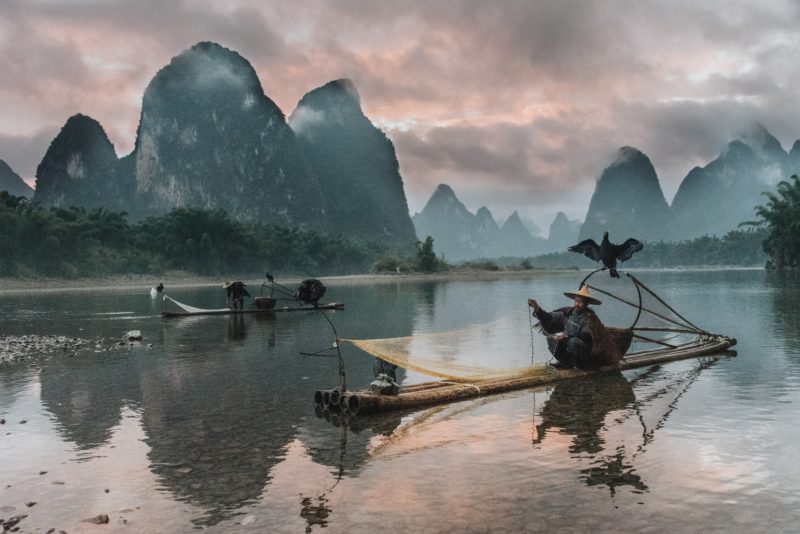 Which Chinese cities should you put at the top of your bucket list?
If you're looking for destinations beyond Beijing and Shanghai then you'll love today's article. We've compiled a shortlist of some interesting cities to visit. All of these places are brimming with culture and entertainment!
Chinese Cities 1: City of Suzhou
The city of Suzhou is located in the Eastern Province of Jingsu. Suzhou is a growing, modern city known for its trade and manufacturing. However, it's not commercial success which makes this city a top destination. Suzhou is known for its beautiful landscapes and culture.
Suzhou is the Venice of China because of its enchanting waterways, arched bridges and canals. Also, the sprawling city is home to 9 UNESCO heritage sites. These 9 Classical Gardens include the beautiful Net Master's Garden and the Lion Grove Garden.
Chinese Cities 2: City of Foshan
The city of Foshan is located in Guangdong Province. It is the sister city of Oakland (United States) and Itami (Japan). Lovers of film and martial arts will also know it as the home of Yip Man; Bruce Lee's instructor. In fact, you can even visit Bruce Lee Park.  Also, Foshan is the home of Cantonese opera and Lion Dancing.
One of Foshan's cultural highlights is the record-breaking Nanfeng Kiln. Built during the Ming Dynasty, the kiln has been continual use for over 500 years. This is one of the reasons the kiln is listed in the Guinness Book of World Records. As well as viewing the beautiful Shiwan pottery, you can also make your own! Another must-see sight is the Qinghui Garden; one of four famous gardens in the province.
Chinese Cities 3: City of Yinchuan
The City of Yinchuan is located in the Ningxia Hui Autonomous Region. Most local inhabitants are Hui; an ethnic group consisting of Chinese Muslims. This is the perfect place to go if you want to experience Arabic-Chinese culture and cuisines. One highlight is the Nanguan Mosque which was built near the end of the Ming Dynasty.
If you love nature then we recommend the city's Suyukou National Forest Park. The vast park has so much to explore such as the glorious Helan Mountain. If you're in need of some excitement there is also a ski resort. Yinchuan is also home to Shahu Lake. Here you can experience some desert culture while enjoying the blue lakes and wildlife.
Chinese Cities 4: City of Shenyang
The city of Shenyang is located in the Liaoning Province, in fact, it's the biggest city in the province. As well as being a centre of heavy industry, the city is a cultural hotspot. Due to its proximity to North Korea, Shenyang is also well known for its Xita district; Korea Town.
The city is home to two UNESCO heritage sites; Mukden Palace and the East Mausoleum. Both of these sites were built under the Early Qing Dynasty. If you're looking for more modern entertainment, Shenyang is known for its prominent football culture. If you're lucky, you can catch a game at the Olympic Sports Center.
Want to read something else? Why not read our guide on Top 10 Things to See in Beijing. Don't forget, if you have any questions about travelling in China, ask us on our Quora.