The Chairman's Bao, the most comprehensive news-based graded reader for students of Chinese, is delighted to announce the launch of our brand new mobile application for both iOS and Android devices, with users based in China able to download the APK directly off our website.
We here at TCB are continually committed to improving user experience; with many of our new applications features stemming directly from feedback from our many valued and loyal existing students and institutions. We know that these features will greatly aid your Mandarin learning, and allow you to better benefit from the TCB platform wherever you are!
Key platform features include:
A sleek new-look, speedier interface, allowing you to seamlessly switch between our features and content.
Complete comprehension exercises on the go, and test yourself wherever you are!
View lesson metrics, and assess your progress on the application.
Dark mode for nighttime study, making those late-night study sessions easier!
Increased audio functionality, now with a three-speed control and progress bar.
Much-requested pinyin reveal above characters.
Mark and unmark lessons as "read".
Full screen Stroke Order and Character Writing tools to aid character learning and mastery!
Switch effortlessly between Simplified / Traditional characters.
Change article fonts and personalize the TCB experience.
Enhanced search functionality helping you discover a lesson from over 4,000 in our library!
In-app purchase options for short-term subscription lengths.
Improved iPad design.
Here are just a few screenshots showcasing some of the features above: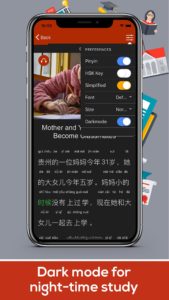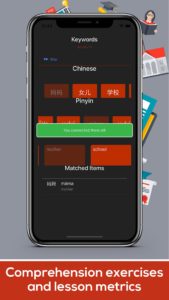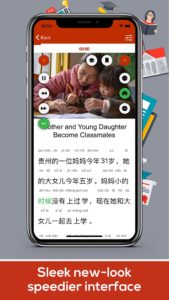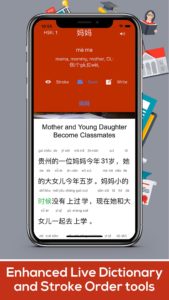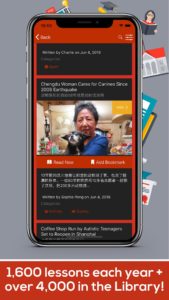 Your opinion really matters to us, so be sure to let us know if you have any comments, feedback or suggestions via our contact email. Better still, if you love it, please leave a review on the app stores!
Download the app today on iOS, Google Play Store, and the APK.