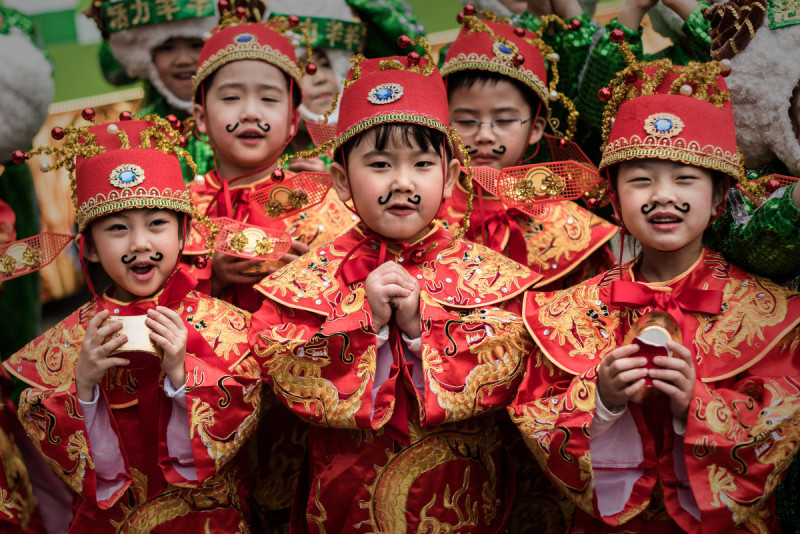 We reached an incredible milestone at TCB this week, as our archive of news lessons hit the 1,000 mark. If we estimate that each news lesson takes an average of 20 minutes to cover in full, you would now need to spend a whopping 13.9 days to study them back-to-back. That's almost two weeks of HSK-graded Mandarin content – are you up to the challenge?
At TCB, our aim has always been to take the chore out of learning Chinese. Our bite-sized news lessons are designed to fit seamlessly around a busy schedule, and our topics chosen carefully not only to improve language skills, but also to teach on other areas of Chinese study, such as culture, history, business, trending topics… you name it, we've probably covered it! With the release of our mobile apps on both iOS and Android back in January, there's now no excuse not to study a little (or a lot) of Chinese each day.
To celebrate this incredible milestone, we got our heads together to pick out our all-time favourite timeless TCB news lessons at each level (HSK 3-6+). Please note that access to all but the sample news lesson below will require premium account access. To find out more about TCB's subscription model, please click here and sign in to the website. Signing in also unlocks our exclusive TCB features such as:
Live dictionary that scrolls as you read
Personalised word bank
Intelligent flashcard system
Spoken audio for each news lesson
Keywords, idioms, grammatical explanations… and much more!
SAMPLE NEWS LESSON:
HSK 3: Beijing to Promote Peking Opera in Schools.
Description: In an effort to promote the traditional art to younger generations, the first set of textbooks for Peking Opera were produced last year and put on trial in schools throughout Beijing. Always fancied yourself as a bit of a Chinese opera sensation? Don't hide behind the karaoke screen any longer! Topics covered: Society, Culture.
HSK 3: Public Donate 87,000 RMB to Motherless 7-year-old Girl.
Description: A heart-warming description of what can happen when a community comes together. After the young girl lost her mother and there was nobody left to take care of her, the community in Shanghai's Yangpu district rallied together to ensure she would never want for money. Topic covered: Society.
HSK 4: Complex Character 'Biang' Set as Punishment for Lateness in Sichuan.
Description: Ever showed up late to a class? What's the worst that could have happened – lunch-time detention, forced to stay behind after school? Not in China! One university lecturer in Sichuan decided to set his tardy students a 1,000 character dictation. Easy, I hear you say? Not when the character is made up of 56 strokes… oh my 'biang'! Creative punishment, right? Topics covered: Funny, Only in China.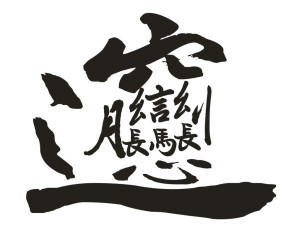 HSK 5: Rural Women Working in Cities Divorce in Record Numbers.
Description: Work opportunities for rural women in large cities often outweigh those for men and the sense of responsibility and freedom brought can lead to dramatic changes in family life and personal outlook. This is one of my personal all-time favourite TCB articles, and its educational value is measurable far beyond that of just its language content. Topics covered: Society, Culture.
HSK 6: Will Gay Marriage Soon be on the Cards in China?
Description: This story details advances in gay rights and acceptance in recent years in China, such as the first court case to be heard for marriage equality and Alibaba's competition that sent seven Chinese couples on a lavish all-expenses-paid wedding trip to tie the knot in Los Angeles. Small steps forward, perhaps, but a sign that things are heading in the right direction. Topics covered: Society, Culture.
HSK 6+: Smoking Set to Kill One in Three Young Chinese Men as Country Faces 'Epidemic'.
Description: Of course, not every news lesson can be positive when covering a country the size of China and this story was one of the more hard-hitting we covered in the past year. A study released back in October warned that one in three Chinese men under 20 are set to die prematurely due to smoking if current trends continue. If that's not a warning to young people not to smoke, I don't know what is! Over 300 million people in China smoke, with the average smoker consuming 22 cigarettes per day. Topic covered: Society.
Last but not least, what trip down TCB memory lane would be complete without a look back at some of our blog content that covers topics on everything from Chinese food (The Chairman's Chow), culture, learning Mandarin and more? This article back in October explored why China has only one time zone:
English blog: Why Does China Have Only One Time Zone?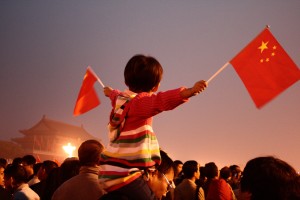 We would like to take this opportunity to thank our community of users for your continued support and inspiration. As ever, we are reliant on your feedback and suggestions to help us to improve TCB, so please don't hesitate to get in touch at contact@thechairmansbao.com to let us know what you think we could be doing better. Here's to the next 1,000!