Solo traveling can be scary. I remember my first solo backpacking experience, getting out of the airport and being hassled by taxi drivers with every step I made. The best thing to be is ready, so here are some tips on how to be best prepared!
1. Have some cash on you at all times
Carrying cash is extremely helpful, especially when you want to eat out or hop into a 出租车 (taxi!). The most accepted international card scheme is UnionPay, and it's hard to pay with Visa or Mastercard outside of large hotel chains or fancy restaurants. Like in any big or new city, beware of pickpockets.
2. Pack light
This is standard for any backpacking trip – if you're going traveling for a few weeks, try to take the essentials only! There's nothing worse than lugging around a towel for 3 weeks that you'll never actually use. Check all weather forecasts before heading off to know what to expect and pack accordingly.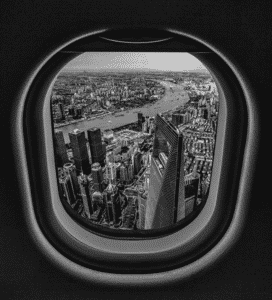 Photo creds: @xxiamandixx 
3. Have a thick skin
Traveling alone can be daunting and hard at times, especially when you inevitably face issues, like all travelers will experience! Keep strong and remain calm as you navigate through the vast crowds of China's most populous cities.
4. Have all the rights apps to help you get around
As you may know, with the use of many Western apps prohibited in China, be prepared to try new mobile apps, and also utilise your language skills at every opportunity! Here are some of our essential recommendations when stuck:
While you can still actually use Google Translate in China, Waygo allows you to translate by scanning texts even when you're offline.
If you're bustling through China's cities, CityMaps2Go offers city maps offline and uses GPS to help navigate through the madness.
Didi Chuxing is China's own version of Uber, which can help you get out of a tight spot if you are lost!
5. Pre-book your accommodation
This will help you tremendously – there's nothing worse than showing up late at night to a new place with no idea where you're going. Having your accommodation already booked means you can just hop onto the subway or in a taxi and make your way without the extra stress.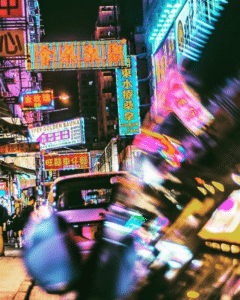 Photo creds: @claireschilling 
6. Make sure you have all your visa requirements and even take your passport on all trains
This is a given, you can check your visa requirements here. Make sure your passport is up to date and remember to bring it with you on trains as you will need it to buy travel tickets.
7. Brush up on your Mandarin basics!
Make sure you practice the essential phrases to get around before you travel, and don't be scared to use them! Here are some of our essential phrases we have compiled to help you get around China.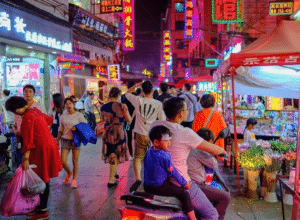 Photo creds: @ivanmon7oya 
8. Don't travel at rush hour when you're in a city
This may seem obvious, but you never know where the day will take you in China. Make sure to avoid traveling at rush hour, not because it's unsafe, but because you'll get absolutely squashed in the crowd! But if you're going to China for an authentic experience – you might as well do it once.
9. Have fun!
Most importantly, embrace the madness and enjoy yourself! Make sure you throw yourself into the trip and take every opportunity to experience the many great things China has to offer!
So, you've read this and you think you're up to the task? Click here to learn some more about China and here if you want to know some places to visit.