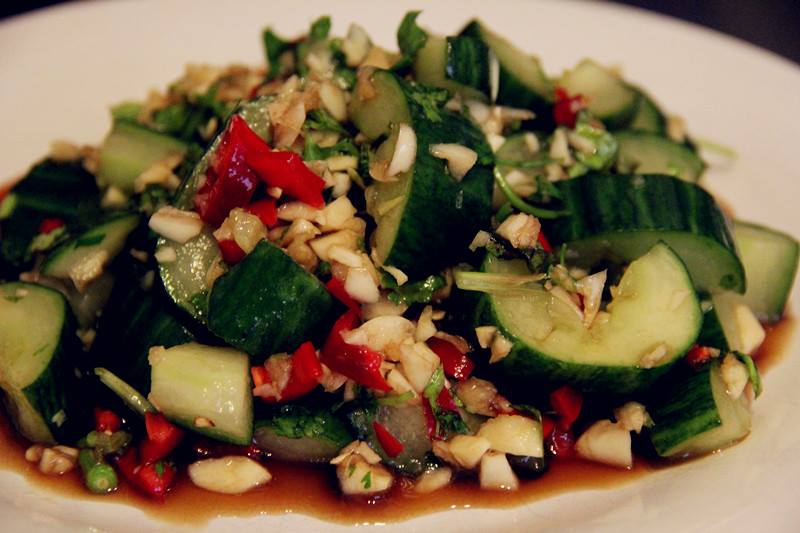 Smashed cucumber 拍黄瓜 [pāi huáng guā] is a very popular cold dish in China, an exception country in which people rarely eat uncooked foods. An extremely simple dish, all you need to prepare it is one cucumber, one garlic, one red chilli, some coriander, vinegar, light soy sauce, salt, sugar and sesame oil. Follow Mao's instructions, marinate for an hour, and then serve to the delight of your guests!
Want something to complement your smashed cucumbers? Why not check out more of Mao's delicious recipes, such as the oddly names ants climbing trees, or the delicious Chinese stuffed aubergine?
Check back soon for more from Mao's kitchen!