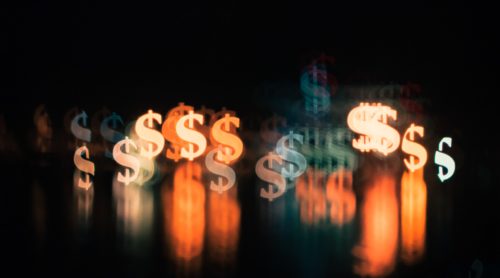 China's Richest keep getting Richer.
We all know that Jeff Bezos is the richest man in the world. The Amazon founder is reportedly worth 186.5 Billion USD! Following America, China has the world's most billionaires and millionaires.  Curious to know who China's richest people are? Read on to find out!
China's Richest: Ma Yun
Known to many as Jack Ma, Ma Yun has built his wealth and fame from being the co-founder of e-commerce giant, Alibaba. In particular, Alibaba
is known
world-wide for providing access to manufacturers and wholesalers. As such, Alibaba
is used
for customer-to-customer, business-to-customer and business-to-business sales. As a result, it has managed to surpass other retail giants such as Amazon. The former English teacher has built Alibaba into one of the largest e-businesses ever.
His net worth is reportedly 64.2 Billion USD.
China's Richest: Ma Huateng
Also known as Pony Ma, Ma Huateng has been in a constant battle with Ma Yun for the title of China's richest person. Ma Huateng has built his wealth from being the founder and chairman of Tencent. Tencent is one of the largest technology companies in the world.
Tencent is the source of popular messaging app WeChat and it is currently the world's largest video game publisher
.
His net worth is reportedly 57.1 billion USD.
China's Richet: Zhong Shanshan
Zhong Shanshan is the chairman of Nongfu Spring; a spring-water based beverage company. Due to safety concerns over tap-water, Nongfu gained popularity amongst consumers. Moreover,
Zhong Shanshan was
briefly
the richest man in China
. This was due to his company's debut with a public offering of 1.1 billion dollars. Furthermore, he amassed wealth by being the largest shareholder of Wantai Biological. Wantai Biological are currently one of many in the race to develop a Covid-19 vaccine.
His net worth is reportedly 62.4 billion USD
China's Richest: Sun Piaoyang
Sun Piaoyang is the current chairman of Jiangsu Hengrui Group. Also, he was Chairman of Jiangsu Hengrui Medicine. Most
importantly
,  they are industry leaders in the production of vital medicines. In fact, the company's success
is attributed
to Sun Piaoyang's 30 year position at the company. Medicine seems to run his family. His wife Zhong Huijuan leads Hansoh Pharmaceutical – another prominent pharmaceutical.
His net worth is reportedly 34.9 billion USD
China's Richest: He Xiangjian
He Xiangjian developed Midea Group; one of the world's largest electrical appliance manufacturers. Altogether, they offer a wide variety of products and services. From home appliances to logistics.
Initially
, He Xiangjian rallied 23 residents from his hometown. They worked together to start a bottle opening company in the 1960s. Eventually, this company became  the Midea Group. The organisation has also expanded
internationally
. They even have joint ventures in Vietnam, Germany, Egypt and more!
His net worth is reportedly 36.5 billion USD
If you're wondering how you're going to make your riches, read our article about the top careers with Chinese language!