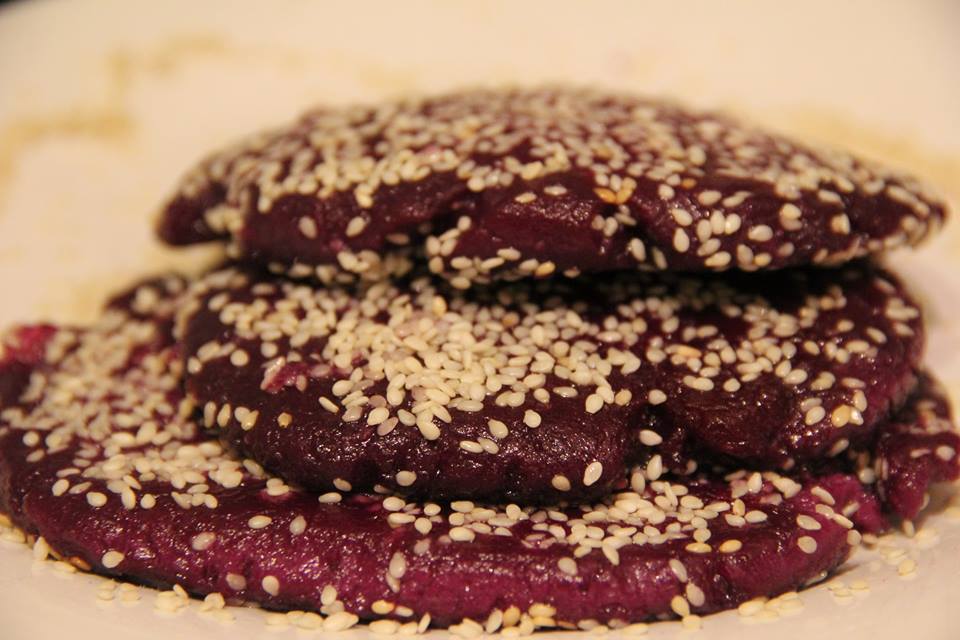 In her latest video, Mao shows us how to make purple sweet potato pancake with sesame seeds, an extremely popular street food in China. Mao also uses the opportunity to teach us some Chinese internet slang, such as:
控 kòng means very much. For example, 我是紫色控 wǒ shì zǐ sè kòng means I like purple very much.
胖子 pàng zi  in the video does not mean fat people, here it means pound sterling 磅 bàng.
酱紫 jiàng zǐ in the video does not mean dark purple, it means 这样子 zhè yàng zi,  in this way.
Want to learn some more Chinese online slang? How about how to make meatball with pearl?