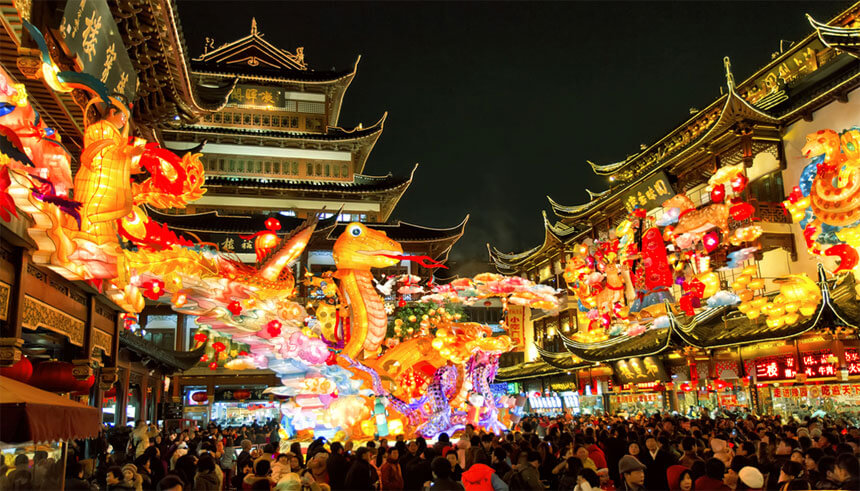 With over 1,600 lessons posted this year, it's been a busy year at The Chairman's Bao! From noodle eating contests to dining pythons, here's a list of our most popular lessons this year.
*Premium users can search these articles via The Chairman's Bao homepage.
10. Restaurant Manager Passes Out After Customer Dines with Python (HSK 4)
Some people have dogs, and some people have pythons. But what happens when you take your python out for a nice meal?
9. US University to Begin Accepting Chinese Gaokao Results (HSK 5)
The University of New Hampshire now accepts Chinese Gaokao results, great news for incoming Chinese students!
8. Chengdu Restaurant Closes After Business was "Too Good" (HSK 2)
Here's an interesting story on how to not promote your restaurant, from a man in Chengdu.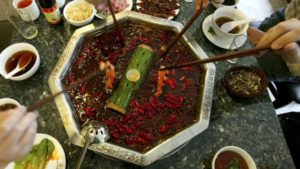 7. University Bans Late Night Gaming (HSK 4)
Video gaming is a big problem in China, so universities across the country have decided to ban late night gaming to battle sleeping problems.
6. Train Carriage Transformed into Supermarket in Xi'an (HSK 3)
In China, trains are a very common form of transport – but how about as a supermarket? These people had the great idea of opening one up in Xi'an.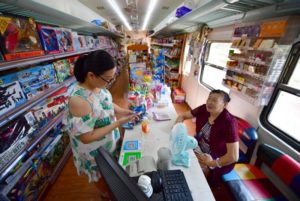 5. School Installs Facial Recognition Cameras To Ensure Pupils Pay Attention in Class (HSK 4)
A school has installed facial recognition cameras in class, is this an invasion of privacy or simply helping students learn?
4. Dog Waits for Owner Outside Train Station for 12 Hours Every Day (HSK 1)
Xiongxiong waits for 12 hours each day to see his owner. Dogs are even better than best friends!
3. Pedestrian Lanes for Phone Users Appear in Xi'an (HSK 1)
Keep on bumping into people whilst on your phone? Xi'an has apparently got the solution.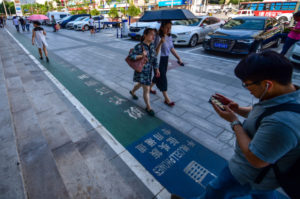 2. Girl Adopted by US Parents Reunited with Birth Parents After 13 Years (HSK 3)
A touching story about Zhong Fengmin who went missing and was finally reunited with her parents after 13 years apart.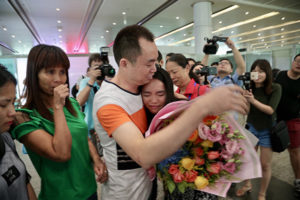 1. Owner and Pet Dogs Hold Noodle Eating Contest (HSK 1)
An adorable video was released of a man having a noodle eating competition with his two pet dogs.
So with 2018 coming to a close, we look forward to what 2019 will bring! Hopefully less pythons and more funny dog videos. Looking forward to 2019? Click here to see all the upcoming public holidays in China.