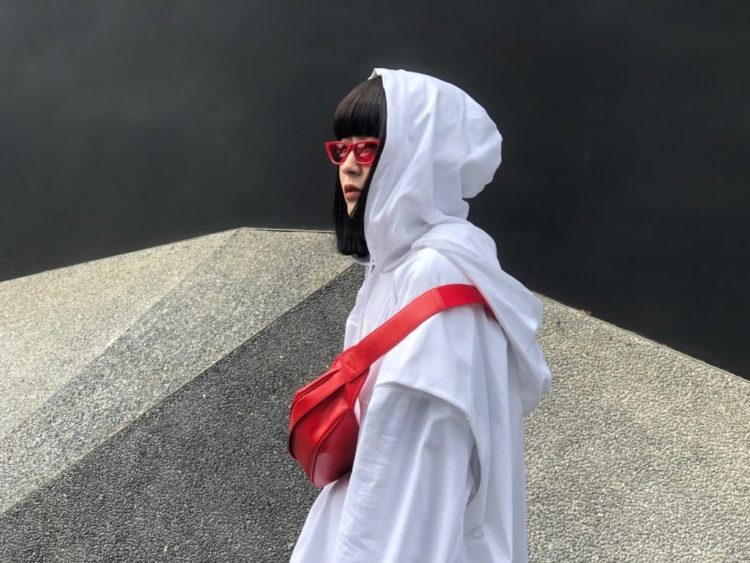 Streetwear is on the rise worldwide, and with that is the question offe male representation. Streetwear has largely been a trend driven by young men and sneaker culture. However, it's not just young men who follow this subculture, it's young women too.
At Innersect, men and women gather for the annual Shanghai-based convention which celebrates high-end streetwear brands and its aficionados. Men and women alike pose for selfies around an Instagram friendly backdrop. What was prominent at this year's Innersect were the women focused brands, limited edition pieces and back drops.
Innersect describes itself in the streetwear scene as where "culture happens", highlighting the unison of art, tattoo culture and music, all supported by related pop-ups. Innersect is an event which highlights and celebrates China's ever booming streetwear industry.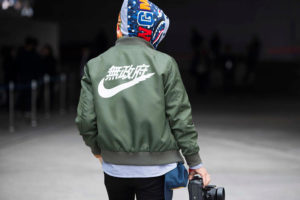 Streetwear is generally understood as a trend driven by boys and sneakers, however this is not the case. Yoon Ahn, the designer behind Ambush, says that there is a lack of understanding about streetwear, saying "they just kind of boxed the idea into [being about] Nike sneakers". When it comes to streetwear, clothes and sneakers are mostly male focused, and there's a concern whether there is enough female focused product in the market. However, is there a need for female focused streetwear?
Edison Chen is a central figure in China's streetwear scene. Chen has been both an actor and singer, but has more recently become a prominent fashion entrepreneur, with his streetwear label CLOT and JUICE multi-brand stores. In addition, Edison Chen is a creative director at Innersect.
Chen's appeal for clothes has no gender boundaries. "I wear women's clothes not looking at them as women clothes", "I look at them as genderless. If I like it, I wear it." Chen said, describing streetwear apparel as having a unisex aesthetic.
Streetwear is relatively new to China, but it is ever growing. A report by OFashion and Nielsen showed that consumption of streetwear rose by 62% in 2017. It has been popular equally amongst young men and women. Streetwear has never been perceived as exclusive to young men, so China's streetwear scene is free of any misogynistic tones.
Designs in streetwear have been typically male orientated, as female orientated designs have proven to be less successful, especially amongst local brands. However, gig brands have begun to increase their female orientated designs, such as Converse who have recently launched specialist campaigns aimed at female consumers in China.
There is a demand for streetwear across China's female fashion consumers, but questions linger around whether it is worthwhile in a context where the genderlessness is part of the aesthetic.
Streetwear and the culture around it is booming in China, and is predicted to continued growth. It's developed it's own ecosystem and style which is difficult for international brands to penetrate. Young women are an important part of this culture, however the need for female-focused product is unclear.
Want to know more about streetwear in China? Click here to read more.