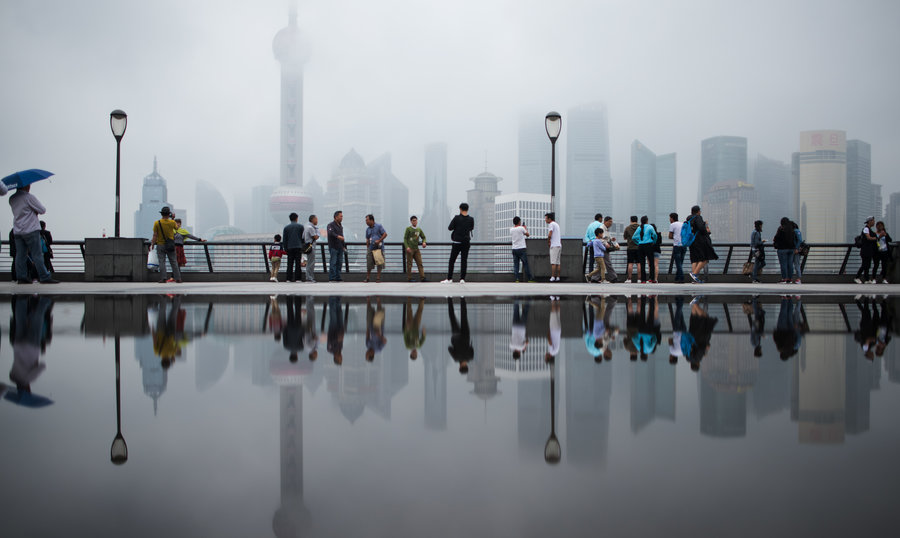 An American businessman based in Shanghai has offered to give an insight into learning mandarin and life using mandarin in the business world.
Why did you begin learning Chinese mandarin?
I began learning in college. In my business classes, they talked quite a bit about the global economy, with an emphasis on China. So China was on my mind. As fate would have it, I had an opportunity to take an intensive Chinese language course, and I went ahead and tried it out.
How long have you been studying Chinese?
My first courses were in 2008, when the Beijing Olympics started. My formal language classes ended in 2011 when I moved to Shanghai.
What did you do to work on your Chinese after you arrived in Shanghai?
I didn't proactively do anything; my company, other than me, has no foreigners, so the office environment is pretty much all Chinese. I go out and talk to our clients, make presentations, conduct training sessions and negotiate deals all in Chinese. At first, I was quite sloppy with it all, but after doing this routine day in and day out, my vocabulary naturally built up just by communicating and doing work. Without knowing it, I've learned a lot of new words and ways to communicate. The more you communicate, the more you can pick up on the ways Chinese people express ideas, and you can slowly transfer from repeating what you hear to using your own ways to expressing the ideas you have on mind.
What did you find to be the most challenging aspect of learning Chinese?
The most challenging aspect of Chinese is not the language, meaning grammar or tones; the most challenging aspect is cultural knowledge.
What that means is, the way to communicate an idea in Chinese is often much different from English, so you have to learn the way Chinese think when they express certain ideas. This isn't so much a grammatical issue as it is just being around enough people and talking enough to know what people would say in certain situations, rather than simply how to do you translate a sentence word for word.
How often do you use Chinese in your day-to-day life?
I use it for nearly everything at work and dealing with work. A minority of my time is spent in English.
What do you like about the Chinese language?
Chinese is grammatically easier than other languages. Before learning Chinese I was studying French and I found that French grammar is complicated and difficult, but the thought process is similar to English. With Chinese on the other hand, the grammar is simple but the thought process is completely different from English, which makes it very difficult.
What did you find to be the best techniques to learning Chinese?
Typically learning a foreign language will involve studying grammar, listening to people speak, watching TV shows and just getting familiar with the sounds of the language. I would say techniques that I learned and used when I began learning Chinese that are different from most Chinese language programs are: talking to yourself and describing situations around you all the time, recording yourself speak and critiquing your recordings, and, most importantly, being literate (being able to read and write).
What advice would you give to anyone who is currently studying the Chinese language?
If they are in China: get involved in some of a community of Chinese people, talk about anything you can talk about comfortably and build (you don't have to try to speak above your level, try to be fluent in what you know). I suggest you learn to read every character you see, because they're not going to be unusual characters that are used around where you live, they will be used by people every day. Try to write often; write about your daily experiences. A good general goal to have is go for fluidity and fluency, not length and complexity.
If you're not in China, work on describing everything that you do in a day, including describing processes, how you do stuff, and descriptions, and take anything that comes out awkwardly or you can't figure out and take it to your teacher and figure it out. Fluency starts with being fluent in every day activities then moving on to more complicated and professional ideas.
I would say trying to talk all the time and learning how to read and write are most important. Talk about anything as simply and clearly as possible. Many people try to talk as complicated as they can, or incorporate difficult words or grammar structures, which can lead to habits that will end up hampering their ability to communicate effectively. Most Chinese people speak using simple words and simple grammatical structures, there's no reason you shouldn't do the same. The goal is to be able to communicate fluently.
What's your favourite Chinese saying and why?
噻万失马焉知非福, which basically means you can't determine the purpose or reason behind events in life, and though life is not fair, some things happens that become a blessing in disguise.