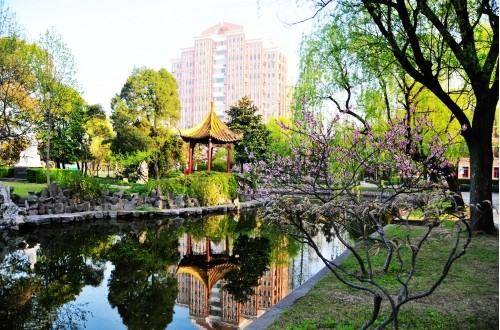 Preparing for your year abroad may leave you feeling overwhelmed. It is, after all, a big change. Having studied in both China and Spain, I can tell you that it is extremely worth it and will be an experience that you will never forget.
Whether you're about to set off on your year abroad adventure, or if you're planning ahead for the future, here is our Year Abroad Toolkit with tips of what to bring to enjoy your travels!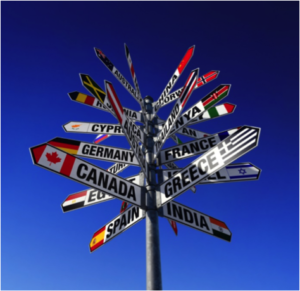 Technology
I know in our modern society everyone seems to own a phone or laptop, so this might seem like an obvious one, but make sure not to leave behind your computer, phone, tablet or whatever device you may use. Skype and FaceTime work wonders when you're away from home, and I enjoyed many hours having catch ups with friends and family, showing them around on FaceTime or even opening Christmas presents on Skype. In China, it would be quite hard to function without a phone. Whether it's making new friends on WeChat (微信;), paying for food with Alipay (支付宝) or booking a taxi with DiDi (滴滴出行), I needed my trusty mobile for basically everything in day-to-day life.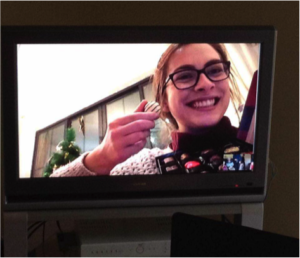 Documents
It sounds clear but, don't get caught out by not having your travel documents prepared. If you don't have a passport, or if it is close to expiring, get applying ASAP! It is good to make sure your study visa or residence permit (if needed) is in place along with other important bits like medical certificates, bank documents or university forms. Something I found really useful was always carrying a photocopy or picture of my passport with me. Sometimes you might need to show proof of your documents when you wouldn't usually need to at home, for example getting money out at the bank or booking tickets at the train station, so it's always handy to keep a copy with you. Likewise, consider taking enough money for your first few days in the country in case you have any problems with debit and credit cards, or even have a think about getting pre-paid travel cards or travellers cheques to be extra safe.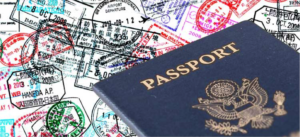 Diary
I had never written a diary before my year abroad, however I impulse bought one in the airport and to this day believe that it was one of my best year abroad purchases. Being able to write down what you are doing and how you are feeling in one particular moment will help you to create funny, happy and emotional memories to look back on. Your 60-year-old self will probably thank you when you're reminiscing about your teenage years! I also found making a journal a great way to keep memorabilia, such as train tickets, maps, leaflets and photos and create my own unique piece of art!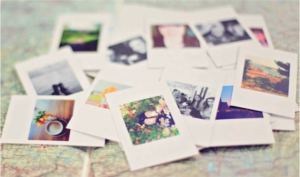 Snacks
Ok, you may have landed in a culinary paradise however I will promise you, you WILL inevitably end up craving food from home. For me, I had a weird craving for ravioli which lasted for about 4 months, however everyday cravings would range from just a plain digestive biscuit, French bread, scones and jam or a bowl of cereal. My advice is to take a few snacks with you for those moments when you just can't face another bowl of jiaozi, and would much prefer to munch on a Cadburys chocolate bar or a bag of Walkers crisps. Of course, you may be able to buy imported snacks in supermarkets, however these do tend to be a bit more expensive. You could even try and sweet talk family and friends into sending you some care packages filled with edible delights, however hopefully it won't get lost in the post like my flatmate's Christmas chocolate package did and arrived 5 months later in June!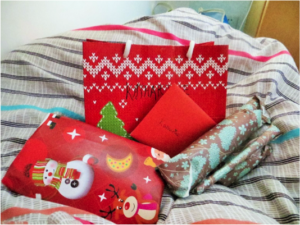 An Open Mind
It may sound cliché but if I were to give one piece of advice to someone about to venture off to study abroad, it would be: don't be afraid to try something different! There will be plenty of chances for you to meet new people, visit new places and do things you may never get the opportunity to do again. A year abroad is absolutely what you make of it, and going in with an open mind will make it the most rewarding time of your life.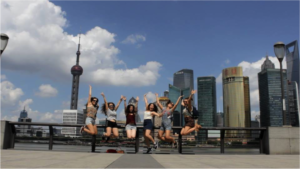 If you're currently studying abroad and are wanting some more inspiration, why not check out our previous post here how to make the most of your time away:
Or if not, let us know about your travelling experiences, funny stories or top tips. In the meantime, I'll just keep myself busy looking for flights back to Shanghai…