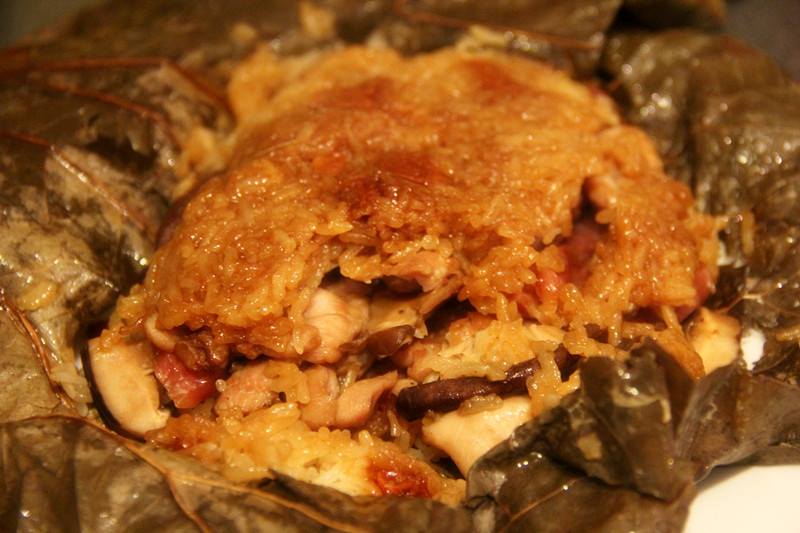 Mao is back with her brand new wrap… this time a sticky rice wrapped in lotus leaf. Not only is this one of her favourite Dim Sum dishes, it's also very easy to make and adapt to your own tastes at home. 
For her recipe she uses: half lotus leaf, 125g sticky rice, 2 chicken legs, one and a half Cantonese style sausages, 3 dried mushrooms, some goji berries, 2tsp light soy sauce, 1tsp dark soy sauce, 2 tsp sesame oil, 2 tsp cooking wine(optional), and half tsp salt.
Hungry yet? I can't see how you wouldn't be, but if not check out another of Mao's food blogs on The Chairman's Chow – Simple Stir Fry With Pak Choi, Mushroom and Garlic. 
Got any recipe requests? We'd love to hear from you!