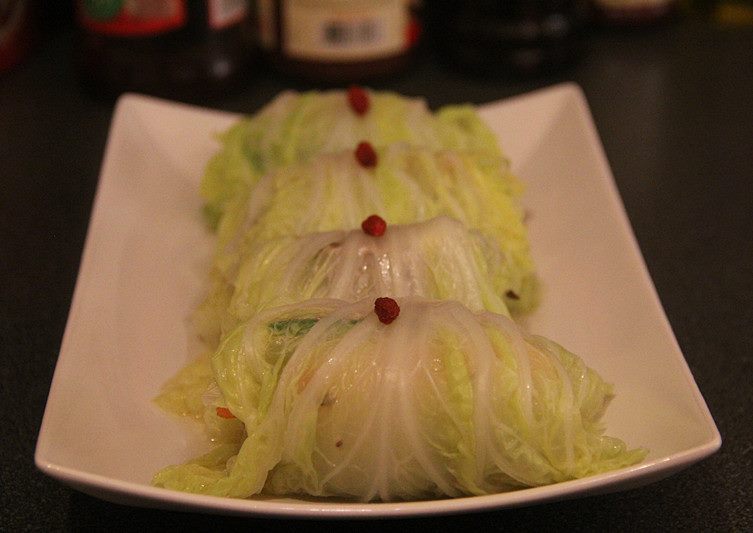 Vegetable Roll is a northern Chinese dish, full name 'ruyi (as one wishes) vegetable roll' (如意白菜卷). Generally people prefer to steam the ingredients but for ease and speed, Mao chooses to fry. This recipe takes minimal effort, but the results are absolutely delicious! 
Ingredients: 200g pork mince (optional), 4 Chinese cabbage leaves, one carrot, half cucumber, 2 mushrooms, half garlic, 1 tsp salt, 2 tsp light soy sauce.
Here's how Mao does it: 
Yum! Fancy giving this recipe a try? If so be sure to reach out on social media and show us images of your meal. Why not watch another of Mao's kitchen video blogs, how to make mung bean cake?
Got a recipe you'd love to see? Reach out to Mao on Twitter.