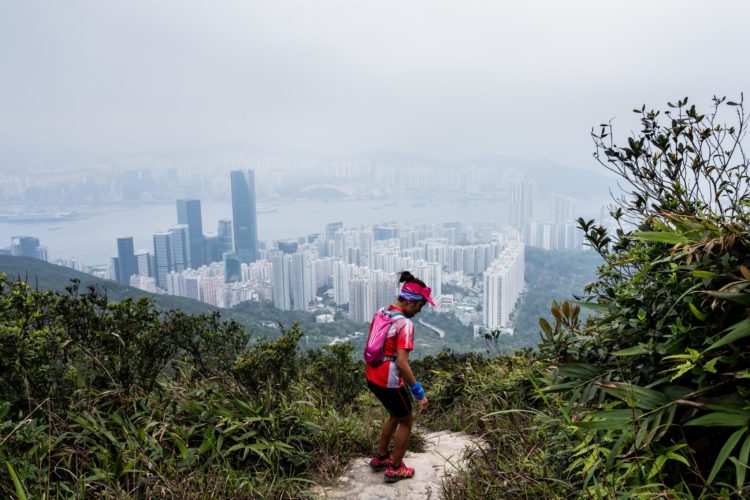 At 4.30AM each morning, Jaybie Pagarigan wakes up to do her morning 8 kilometre run. At 6AM, she is back at her employer's home where she gets their two children ready for school. By 12.30PM she has cleaned the house, completed many chores, and is ready to collect the kids from school again. Later in the evening, her employers return home from work, where she is able to go on her final run of the day. This time, a 10 kilometer run along Hong Kong's harbour front.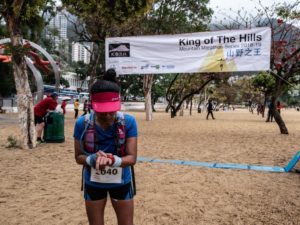 Ms. Pagarigan is a Filipino domestic worker based in Hong Kong. Like many domestic workers in Hong Kong, Ms. Pagarigan works long days, 6 days a week. Her work is intense, including cooking, cleaning and shopping for her employers, a family. Yet, many domestic workers are still able to find the time and energy to complete ultra-marathons.
Ms. Pagarigan is part of a growing number of foreign domestic workers getting involved in trail running. Hong Kong's hyperdensity means that beautiful jungles are just a stone's throw away, making the available network of trails accessible to just about anyone.
Ms. Pagarigan and many of her trail running friends are a part of Hong Kong's 380,000 foreign maids, who make up 5% of the population. They play a significant role in the economy, contributing $12.6 billion to the city's GDP.
In Hong Kong during the 1970s, there was a shortage of local full-time housekeepers as the economy began to grow simultaneously with China's opening up. The help and support which these foreign domestic helpers have provided has enabled local women to stay in the work force, which has transformed Hong Kong's booming service economy.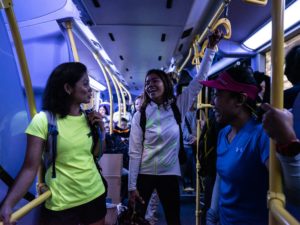 Despite the benefit foreign domestic workers provide to Hong Kong, they often face discrimination. Authorities have denied foreign maids the right to permanent residency. By law, foreign domestic workers must live in their employers' homes, which has been argued to increase the chances of abuse. It is not unheard of that foreign maids have been made to sleep in closets, storage rooms or bathrooms.
Many foreign maids live in poor conditions, and are subject to strict visa regulations, making them vulnerable to exploitation. Even in some venues, such as private clubs, domestic workers are barred from certain areas, or even the entire premises.
However, trail running has emerged as an unlikely harmoniser between domestic workers and locals. On Sundays, Ms. Pagarigan's one day off, she hits Hong Kong's most beautiful running trails. For just a few hours, trail running blurs the lines between employers, maids, local, and others. "On weekdays, people say, 'Oh, you're a domestic helper'. On weekends, on the trails, they say, 'Oh, you're a good runner.'" Fredelyn Alberto says, Ms. Pagarigan's friend.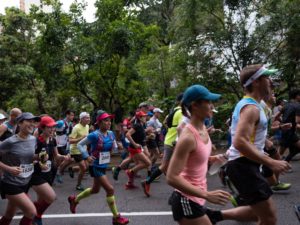 Running provides foreign domestic workers with a reclaimed voice and agency in a sphere where they are often invisible and expected to be subservient. Trail running together sends an important message, "We're not just a maid. We're not just poor people" Ms. Pagarigan says.
Interested in hiking and trail running? Click here to find some of the best hiking spots in China.