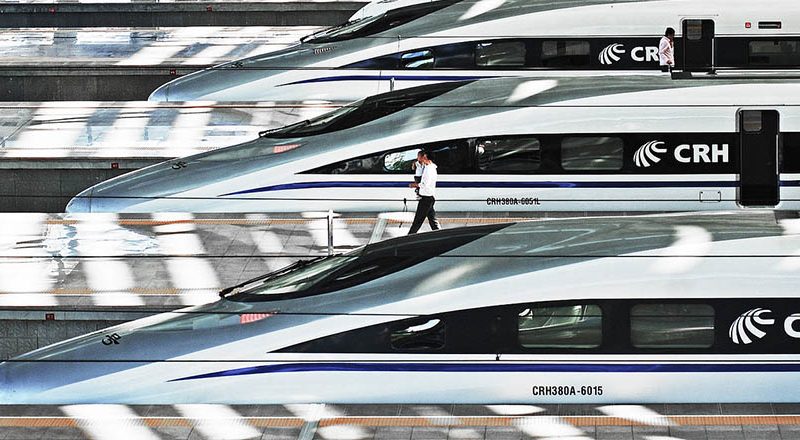 Whether you're just starting out on your Chinese learning journey, or you've been studying for years, one thing's for certain… China will never cease to amaze! China's rapid growth and varied culture mean that you could study a lifetime and still uncover new, hidden gems. We've come up with a list of eight incredible things about China – hopefully some of them lesser known. Here's the lowdown:
Economic Growth
From the reforms of 1978 until 2014, China experienced an average growth in GDP of almost 10% per year. That meant a 49-fold increase in GDP during the period – an truly incredible achievement! One must only step out of the airport or train station at any major city in China to marvel at the rate of development. The area I moved to in Shanghai in 2004 is now almost unrecognisable. So much change in so little time!
High-speed Rail Travel
China has more high-speed rail track than the rest of the world combined, with over 12,500 miles. With plans to build another 9,320 miles before 2025, there's no sign of slowing down! High-speed rail travel in China also proves an affordable option for most, due to government subsidies and support, and is often half the price of air travel.
Ghost Cities
China has constructed hundreds of new cities in the past fifteen years – including one that's set to be twice the size of Manhattan. Many of these cities lay empty waiting for the influx of population in coming years. It might seem like a waste, but a country with a population as large as China must plan for the future!
One Official Time Zone
China has only one official time zone and is the largest single time zone in the world. Sunrise can vary by up to three hours depending where you find yourself in the country. Read our blog to find out more.
Mandarin Most Widely Spoken Language in World
Mandarin Chinese is the most widely spoken language in the world, with an incredible 848 million native speakers. Despite that, China also has hundreds of other languages and dialects which vary from region to region.
Dumplings are Art
Dumplings are representative of fortune and family in China, and take many shapes and sizes. Making them correctly is an art-form. Whoever knew the humble dumpling would be surrounded by so much history and culture!
Chopsticks per Year
China uses an estimated 80 billion pairs of disposable chopsticks per year. An eye-watering statistic, but also one that puts great strain on the country's forests.
Metro Expansion
One thing's for sure – China is betting big on subway travel. In 2001, just four Chinese cities had limited metro networks, but by the end of last year that figure had risen to 30. State media has reported that subway construction alone in China will top 2 trillion yuan from 2016-2020. Wow!
Do you have any facts that you would add to the list? Feel free to get in touch – we love to hear from you! Why not also read a blog on Eight Things I Learnt While in China?