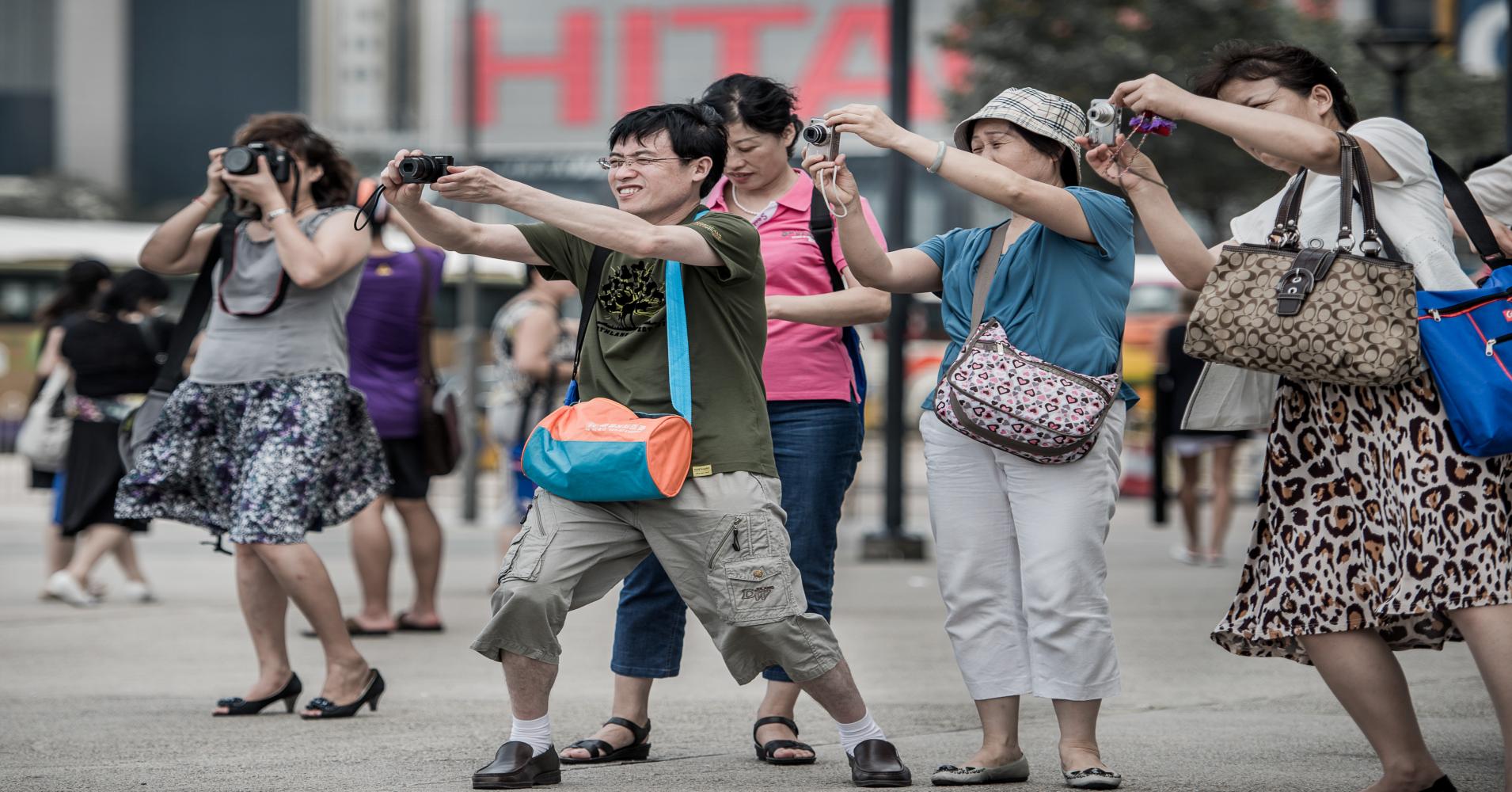 Ever since Deng Xiaoping took the first steps in 1978 to open China up to global markets and foreign investment, China has undergone a period of rapid growth and development. The staggering steps and achievements in this time range from industry, agriculture and infrastructure to an increased acceptance in global relations, which has in turn presented the Chinese people with previously unimaginable opportunities. Greater financial support and investment have led to increased job prospects and higher wages, as well as access to the world's markets that provide opportunities for entrepreneurial endeavours. This rise has culminated in the improvement of living standards for hundreds of millions of Chinese people and links to the long expected news last year that China had finally overtaken the US as the world's largest economy.
As China's global relations have grown, it has presented greater opportunity for China's citizens to travel the world. This, coupled with their new found wealth, has seen them take to the skies in numbers never before seen. In order to capitalise on this new source of tourism, many countries have taken to imaginative methods in order to catch the eye of the world's new premier tourists. Ten Spanish cities have so far joined the 'Chinese Friendly' initiative – a marketing network with the purpose of promoting their image and tourism credentials to Chinese travellers. Last year a record 287,866 Chinese tourists visited Spain, a record high with more expected for 2015. This summer will also see Paris make the unprecedented move of allowing Chinese police to patrol the city in a bid to ease the minds of Chinese tourists after a string of high profile attacks last year. Many European countries have even taken the route of offering residents permits and visas to Chinese citizens in return for investments into their fragile and stalling economies.
Casting an eye to my homeland, I recently found Britain's rather unique plan to catch the attention of this year's Chinese travellers who are contemplating on where to travel to next.  In order to make our country more accessible and our sites more appealing, a recent campaign supported by The Home Office is underway across the nation to re-name our historical landmarks and popular celebrities. Names were chosen through an online competition on Chinese social media entitled 'GREAT names for GREAT Britain'.  The final decisions are in and here at TCB we thought we would give you our pick of the results:
Stonehenge – Jùshízhèn – 巨石阵 – Huge stone arrangement
Benedict Cumberbatch – Juǎnfú – 卷福 – Holmes with curly hair
Martin Freeman – Huāshēng – 花生 – Peanut (because huāshēng sounds like Watson)
Cambridge – Jiànqiáo – 剑桥 – Sword bridge
The Gherkin – Xiǎohuángguā – 小黄瓜 – The little cucumber
Buckingham Palace – Báijīnhàngōng 白金汉宫 – White, golden and splendid palace
Mr. Bean – Hāndòu – 憨豆 – Foolish bean
Malt Whisky Trail – Xiāngjiǔxiàng – 香酒巷) – Fragrant liqueur lane
Loch Ness Monster – Nísīmèiyǐng – 尼斯魅影 – Phantom of Loch Ness
Trossachs National Park – Shānhúhuáibàozuìmèngxiāng – 山湖怀抱醉梦乡 – Mountain lake to embrace drunk dreams
Given the array of different methods currently being employed across Europe, I wish every country success in the competition for Chinese tourists. I also sincerely hope that the next time I return home, I find that we have adopted some of these far superior names into our vocabulary!