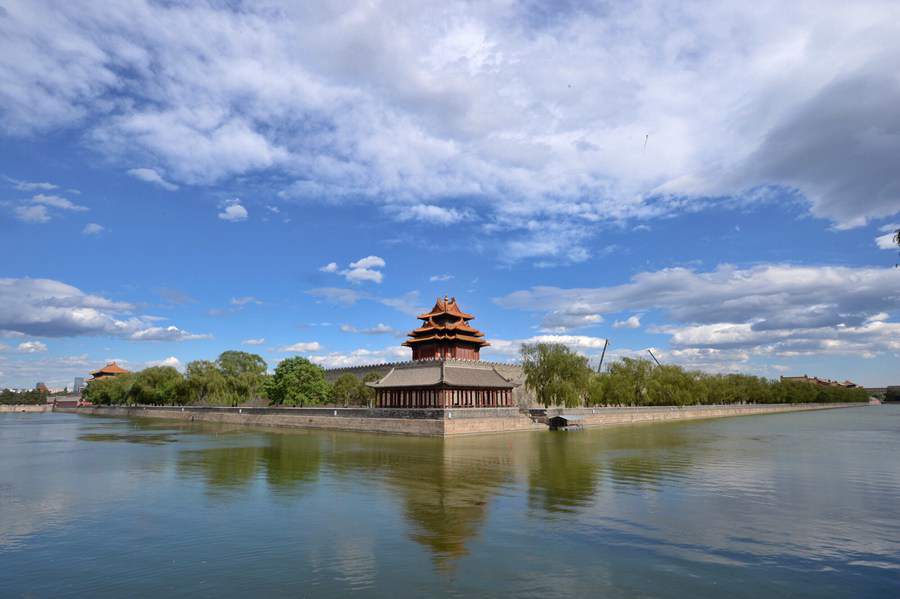 Air pollution alerts during this holiday season have reached their highest ever in Beijing, along with the surrounding areas also being heavily polluted. Today, this is not good for China, it's dangerously unhealthy and more than a little embarrassing. However, the China government is fully aware of this and is not sitting by idly, but in fact has taken some amazing steps to turn the tide on air pollution. Right now China's dependence on coal for energy and its economy is too high. Roughly 5.8 million people somehow work for the coal industry in China, therefore one cannot expect to turn the lights off on coal one night and proceed only towards renewable energy the next morning. The effects of China's transition towards a cleaner natural environment will take some time, maybe two to three decades, to be fully observed and appreciated.
This time of year for me has been when people begin winding down their business, getting together with family, and more or less shaking off the year's burdens brought on by various obligations. Basically, as has been heard many times, it's a time of good cheer. This year, for the people of Northeast China, what good cheer that has been accumulated this far out from the Spring Festival was blanketed and choked by ridiculously high levels of air pollution. In Beijing, the red alert, the highest possible of the six tier system, was triggered. This means that the forecast for the next 72 hours called for air pollution levels way above anywhere even resembling healthy.
When I think about this I also think about what I would be feeling if I were home right now. The first snows would have already fallen and children would already be excited for the year's first snow day, meaning that so much snow had fallen that school would be cancelled. Snow days are always a good day for children. I think about how when the snow falls heavily the sound around me is muted as if I'm walking through a slightly different, slightly quieter dimension. I think of the children in Northeast China who got their day(s) off from school, but it was not due to too much snow, but too much smog. This does not make happy days for children. A smog ball fight has to my knowledge never been accomplished. Because I've never walked through thick smog such as this, I wonder too if the sounds are muted like they are on a day of heavy snow.
In the 1940s and 50s, there were parts of the United States that had air pollution levels as threatening to human health as can be found in China today. The turnaround point for this began in 1948, when the city of Donora, in Pennsylvania, experienced a period of such high air pollution that 20 people died and more than 7,000 became ill as a direct result. This was not the first case of high air pollution in the U.S., but it finally got the issue spoken about on the national level. Shortly after, in 1955, the first piece of federal legislation to mitigate air pollution, the Air Pollution Control Act, was passed.
Today in China, as a reaction to the past few years of exceptionally high air pollution in the highly populated cities, legislation to fight smog levels is growing. Recently a law was passed that goes far beyond all previous efforts and shows that the Chinese government is seriously dedicated to cleaning up the environment that has suffered through the past few decades of development. This new law places a high levy on emissions of nitrogen oxide and sulphur dioxide, which are two main components of the smog that suffocates Northeast China. This may force the closure of companies that lag behind on cleaning up their act. Many within the government believe that with the passing of this law, the turning point has begun.
The China government is also taking great strides in the electric vehicle industry to attempt to cut down on smog. Tax breaks are given to electric car owners and producers, and the government has set the goal of having 5 million "new energy" cars on the road by 2020. In Hebei Province, authorities enacted a new law which requires all new residential areas to have electric vehicle charge stations. This is an excellent step forward for China, however there are still some major hurdles that need to be overcome before these steps can be seen as a success. For instance, many environmental researchers within China are concerned that the government is too focused on electric cars, instead of more importantly being focused on where the energy needed to power these cars is coming from. Many call for the government to instead focus more on reforming factory standards within the country, so that the energy being produced to power these cars is much cleaner than the current standard.
China has not been silent on this, however. In 2015, China spent $102.9 billion on investments into solar, wind, and other renewable energy sources, making China by far the world's largest investor. In second place was the United States, with $44.1 billion invested. The clean energy China needs to change its stride is on the way and by 2050 it's possible we will be looking at a completely different country environmentally.