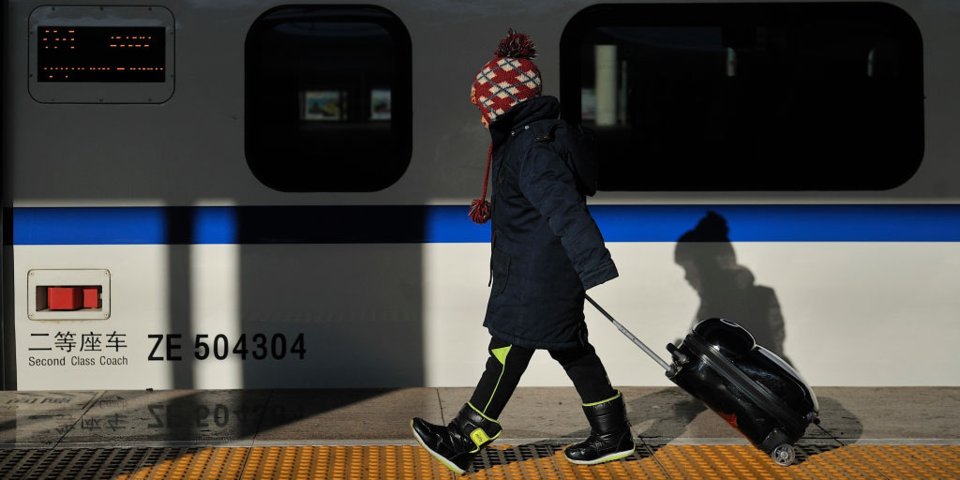 Last year, Chinese New Year saw over 3.6 billion journeys made by people across China. Each resident of the UK would have to make 45 trips to make up the same number!
Welcome in the New Year
With travellers set to exceed previous records as we welcome in the Year of Pig in the coming weeks, here are some things to look out for in the rush.
There is a saying in China, "rich or poor, go home for the new year". For migrant workers, the weeklong holiday to welcome in the new year often represents their only opportunity in the year to see their parents and children they leave behind in their home towns. This, of course, causes great strain on China's public transport system, as people rush to secure travel for the most important holiday of the year.
High-speed Travel
China's high-speed rail network has undergone rapid growth in recent years. Trips to remote parts of China's less developed west have been halved or cut by two thirds, as new railway lines pierce rugged terrain and mountains.
Last year, there were also some new options available for commuters, such as Didi (ride-sharing app) offering shared intercity rides at prices comparable to train fares.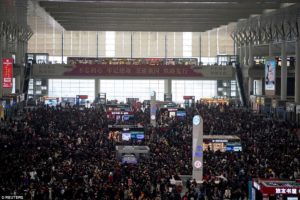 Overseas Travel
As well as travel within China, many people opt for overseas travel as rising wealth makes warmer climes an affordable option. More than 6.5 million people headed abroad for the holiday last year. Popular destinations include Japan, Singapore, Australia and the US. You don't need to look too far from home though, as Hainan – "China's Hawaii" – offers a tropical resort island without having to leave China.
How Does Chinese New Year Compare?
Thanksgiving is America's largest annual migration. Thanksgiving in 2017 saw a grand total of 50.9 million travellers. Travellers for Chinese New Year this year are expected to exceed that seven-fold.
Other notable worldwide migrations include the Arba'een Pilgrimage in Iraq (40 million) and the Hajj in Mecca (two million).
Where are you heading for the Chinese New Year holidays this year? We'd love to hear from you on our social media channels!
Why not read about the bike-sharing industry in China: the beginning of the end?.