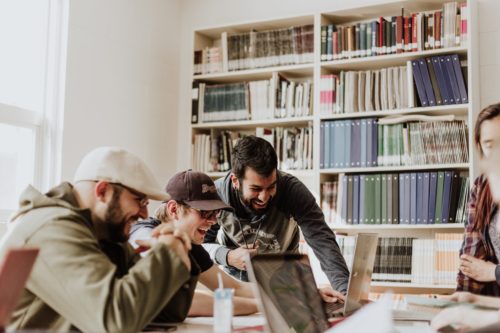 Chinese Language Tips – what are the best ways to learn? Well, that's the question we posed to some Chinese language learners. We wanted to know what their top tips, rules and tricks are for learning Chinese. However, we wanted some fresh and unique strategies for learning Chinese. This is what some language learners had to say:
Chinese Language Tips: Ditch the Paper and Go Digital
Meghan has been self-teaching Chinese for the past two years. She uses a mixture of language exchange apps and online courses to learn. Her main tip is to "ditch the paper". We asked her to expand on this more:
"One of the most painstaking things about learning Chinese is revising characters. I've lost count of the amount of writing sheets and notebooks I've gone through! Essentially, I used to write a series of characters; cover them; attempt to write from memory. I really struggled with this as my learning style doesn't suit rote learning. However, I've now switched to using a whiteboard. This method means less paper and I can go through a bulk of characters more quickly. I also recommend going digital, there are loads of interactive writing apps such as Chinese Writer or The Chairman's Bao in app writing practice function.
Chinese Language Tips: TV is the Best Teacher
Yuri studied Chinese at university, but he noticed that after leaving university his Chinese skills went down. He says that without the structure of day to day lessons and set work he wasn't practising as much. Here's how he overcame that:
"Korea Dramas were my guilty pleasure – I would binge watch so many of them. However, this did little to help me with my Chinese studies. So, instead of rehashing old textbooks I now watch Chinese TV shows and films. I usually watch segments of a show and try to translate or interpret them at the same time. I gained enough confidence in my skills I now contribute to sites like Viki. I'm one of the people translating and subtitling popular Chinese shows. I work in a volunteer team with others from around the world – it's a nice feeling getting thanks from fans! I'm also hoping to become a Ted Talks translator soon which would be awesome."
Chinese Language Tips: Mindfulness and Language
Tawana is an avid language learner, he not only studied Chinese but also studied French. Along with his love for languages, he loves being creative. During the pandemic lockdowns, he started journaling. Through this, he found a niche way to incorporate language learning:
"Journaling is really great for mindfulness and well-being, especially during the current pandemic. I decided to use it as another way to improve my language learning by keeping a language diary. It's like a normal diary but each day I give myself a prompt. The prompt could be something like "describe how you're feeling today" or "what's your favourite film and way" and I have to write a one-page response all in Chinese. It's a really good habit for building up your vocabulary and being more expressive!"
What do you think about these Chinese Language Tips? Will you try any of these out or are there any unique tips you have of your own? If you want to see all the doors that Chinese can open for you then read about all the careers you can go into with the Chinese language.