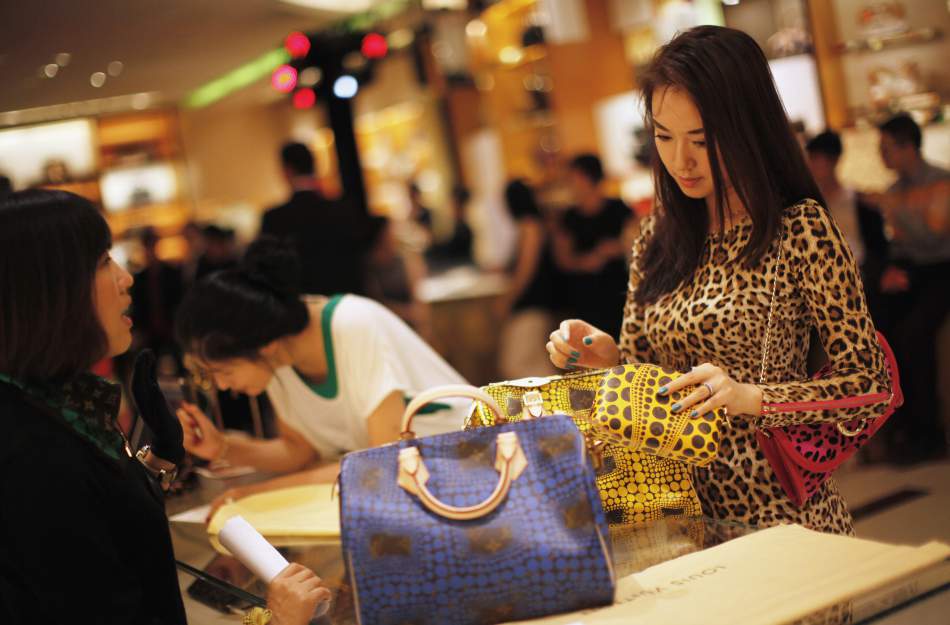 If China's middle class were to become its own country, it would have the third highest population in the world by 2022, if figures by global consulting firm McKinsey & Company are to prove correct.
In the report, middle class is defined as urban households that earn between US$9,000 and US$34,000 per year. Although not a staggering figure in the west, once adjusted for what it can afford you in China, it can bring a comparable "middle class" lifestyle.
Just one generation ago, China's middle class saved for the six 'da jian' (big things): TVs, washing machines, video recorders, electric fans, cameras and fridges, items that have long-since become essentials for China's lowest earners. In fact, over 800 million Chinese consumers now own smartphones, which gives unprecedented access to the world of e-commerce – even in rural regions.
Fast forward a generation and these well-travelled, highly educated and tech savvy individuals are playing an increasingly important role in shaping China's future. They enjoy expensive overseas family holidays, a morning coffee at one of Starbucks' more than 2,000 locations in China, and sent over 300,000 of their children abroad to study in the past year.
The term 'middle class' in the western sense may be used to denote the ability to afford luxuries in life – owning your own home, a car and overseas travel, for example. However, in China the scenario is entirely different and what we term the middle class would certainly not fall in the centre of an income distribution curve. They are in fact the economic elite and, although large in numbers by global standards, in China they still represent a small proportion of the general population. However, their importance should not be understated.
Dan Wang, an analyst at the Economist Intelligence Unit, said that by 2030 Chinese consumers will enjoy purchasing power akin to that of South Korea today or the United States in 2000. The Nielsen Chinese Consumer Index indicates that the willingness of the middle class in China to spend has risen 20% in the past five years, whilst readiness to invest fell 6% in the same period.
Whilst Chinese consumers spend an average of US$7 per day, compared with $97 for their American counterparts, China's low levels of household debt also contribute to consumer spending power. With a debt-to-GDP ratio half that of the United States, and with Chinese households saving an average 30% of their annual incomes, it's easy to see why global brands are rushing to make a name for themselves on the mainland.
Many analysts see this spending power as vital to keeping the Chinese economy going whilst exports have been slowing. Consumption in China now accounts for 50% of GDP, up from 30% just a decade ago. This switch from export-led to consumer-driven growth is in large part due to the comfortable and spend-happy lifestyles enjoyed by those in the middle class. Luxury brands, holidays, as well as home and car ownership have all contributed to the change.
That said, with affluence comes desire for influence and, as social pressure mounts in China on issues such as higher education, property ownership, pollution, food safety and environment, this important economic and social group will have an increasingly loud voice in advocating change in the future.