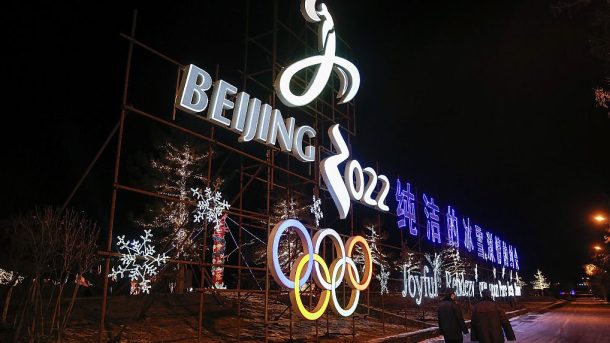 Beijing is getting ready for the Winter Olympics in 2022. As work gets under way, and China tackles its massive pollution problem, the games can only be done one way – green. Beijing 2022 has committed to host a "green, including and clean" Olympic Winter games.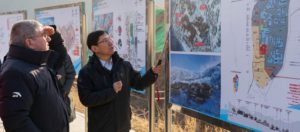 What does this mean?
In 2018, The Organising Committee created a Sustainability Advisory Committee. Their aim is to support the development of a sustainable solution to create sustainable Games.
All venues in Beijing 2022 will be powered by green energy throughout. This includes both preparing for the games and during the games. 7 venues and their supporting facilities will be the first to be connected to green electricity sources as of July 1st. This includes the National Stadium and National Aquatics Center. In addition, the Olympic Organizing Committee has agreed manage everything sustainably. This will be led by low carbon programmes and sourcing sustainably.
Ecological preservation, conservation and acting environmentally friendly has been made a top priority for the Games. As a result, environmental protective measures have been implemented. Such as, in construction in the Yanqing Zone, one of the three competition zones for the games. To preserve the natural area, millions are trees will be replanted after construction.
In addition, old buildings from the previous Olympics in 2008 have been regenerated for Beijing 2022. Cooling towers have been transformed into venues. Not only this, but a storage tower has become offices for the committee.
How will this affect the future of the Olympics?
This will be the first games in Olympic history to be powered by green electricity. It's a great step forward for the Olympics and the sports world as a whole.
By introducing green energy to each venue, it provides countries worldwide a strong incentive to follow suit. This enables China to fulfil its promise to be more green and fight pollution. It's a concrete step in promoting China's clean energy industry and allows for greater development. Also, it advances ecological progress, an official from the 2022 Olympic Organizing Committee has said.
Want to know more about what China's doing to tackle climate change? Click here to read more about how China aims to tackle pollution.