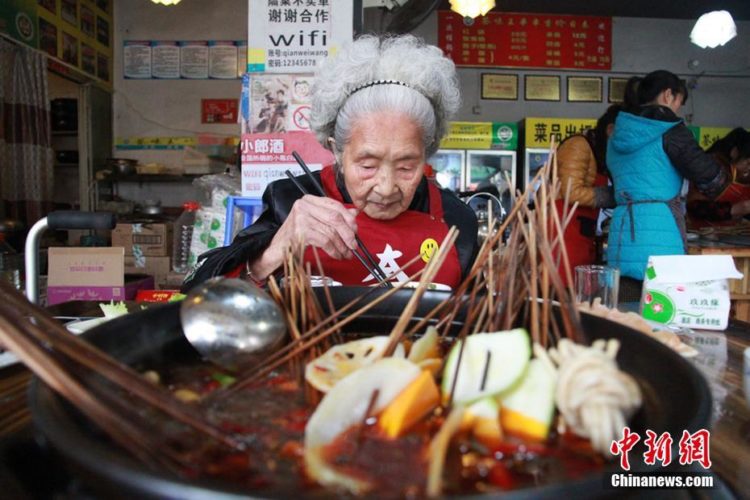 In Chengdu, a local woman has become an internet sensation on Chinese social media for her love of Coca-Cola and hot pot. Her granddaughter, Cai, uploaded videos on Weibo showing her grandmother's love for spicy food, alcohol and fizzy drinks.
The woman has been nicknamed "Grandma Foodie" (吃货奶奶) on social media and has been a star in Cai's videos since August last year, when the internet gave her such a great reaction. Since then, Cai has built a large following over over 400,000 fans, rising to fame throughout China.
This month, Cai became a number one trending topic on Chinese micro-blogging platform Weibo.
Netizens can't get enough of the 98 year old woman and praise her for her positivity and lifestyle. Netizens have said that "eating good food is the key to happiness". Some have also said that hope to be like this when they get to her age. "She could become a brand ambassador for coca-cola" another said.
She is famed for her appetite for alcohol and hotpot, but only when its spicy. In another one of Cai's videos, it shows Grandma Foodie eating hamburgers so fast that her dentures fall off!
Cai told Chinese reporters that the reason she thinks she's gained such a sudden rise to fame is that "it's the contrast that makes her so popular. She drinks Coke, eats hamburgers, loves spicy food, and all that greasy food. She's leading the life of a young person, and it appears to be very unhealthy. But she still has longevity."