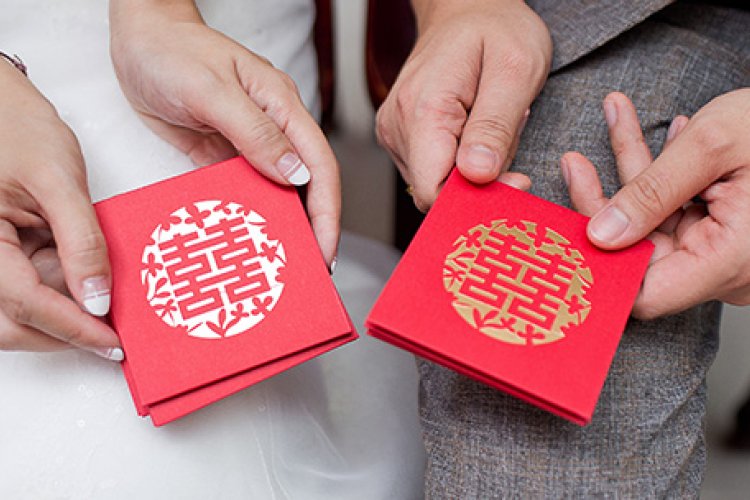 22/02/2022 was a once-in-a-lifetime palindromic date that is read the same backwards as forwards. In Chinese, the words for 'two' and 'love' sound similar, 爱 (ài) and 二 (èr). This leads many people in China to believe that two is a lucky number in love.
Note: 520 in Chinese is text slang for 'I love you'.
What is 'Twosday'?
Wedding registrations in Beijing on 22/02/2022, or 'Twosday' as it's been named, topped 4,700. 10 times the norm for this time of year! In Shanghai, there were 1,955 reported registrations, a three-fold increase.
Local Civil Affair Bureaus around China extended opening hours on 22/02/2022 and cancelled lunch breaks, owing to the popularity of the date. There were various warnings over exposure to Covid-19, although this didn't dampen the spirits of the tens of thousands of hopeful-weds.
Extra auspicious day!
The date also happened to fall on the 22nd day of the first month of the new Lunar calendar. It also fell on a Tuesday (the second day of the week). This made it even more attractive to couples in China who were looking to sprinkle some extra luck over their special day.
We make 22/02/2022 a day which at 22 minutes and 22 seconds past 2pm would be filled with 11 lucky twos. We wonder if any couples tied the knot at that exact time!
It has been reported that there were less weddings on 14th February (Valentine's Day) this year in China. Many couples chose to wait until the 'day filled with love' on 22nd February.
Whether you are a superstitious person or not, a similar palindromic sequence won't come for another 200 years so truly is a once-in-a-lifetime event.
Fun fact: the last palindromic date was 11 years ago on 11/11/11!
Have you tried our new free video content series, Frank Talks with TCB?