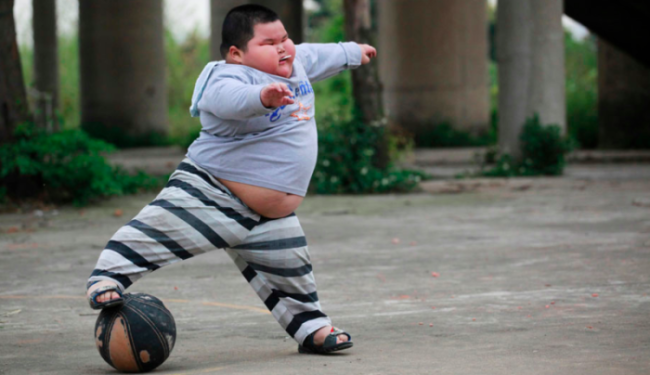 TCB has been live for a year – can you believe it? We have been so busy preparing for the app release that the anniversary almost passed by without notice, but an online article thankfully jogged my memory. Zhou Youguang, the inventor of pinyin, celebrated his 110th birthday last week, exactly as we (almost) forgot to celebrate our first.
I thought I would take this opportunity to look back over some of my favourite TCB articles of the past twelve months and to share with you some of the incredible things I have learnt. So, whether you use it as revision for your next pub quiz or to impress your colleagues, here is our year in review:
Don't forget that you can now use the TCB Archive to look back over all of our previous articles – there's almost 1,000 – and I'll see you in another twelve months when you manage to get through them all!
1. Mother or Girlfriend, Who Would You Save?
Imagine… you've just sat down to your final exam of law school. Just a few sheets of paper lie between you and a career in the Chinese courts and you are faced by one (seemingly) simple question: in a fire, who should you save, your mother or girlfriend? Hint: there's only one right answer, and it isn't whoever cooks the best mapo tofu. According to Chinese law, it would be a 'crime of non-action' to choose romantic love over filial duty, so you better hope your girlfriend has either an incredible sense of smell or is extremely forgiving. Or, as one young man put it, 'girls are everywhere, but I only have one mum'.
2. Rice paddy art is a thing
This has to have been my favourite Chinese news trend of 2015. By knowing the growth patterns of different rice saplings, farmers are able to 'map out' beautiful images months in advance. The final results are so intricate that they appear to have been spray-painted onto fields and are particularly eye-catching from above. Rice paddy art is a tradition in China's northeast province of Liaoning, where it is thought that crop art blesses the surrounding fields, and has been used in recent years to attract more tourists to the area.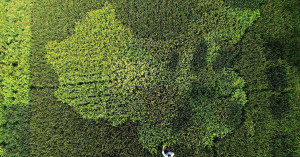 3. Europe tops China in world Mahjong rankings
Despite some sources claiming it dates back over 2,500 years, Mahjong is most commonly thought to be based on draw-and-discard card games that were popular in China during the 18th and 19th century. Now played by an estimated 80% of the population, it is something of a national pastime and an immense source of pride. However, an elected team from China returned from a world competition in Europe last July empty handed and humiliated. The highest finishing Chinese competitor ranked a lowly 30th place – a record that's almost as murky as the game's questionable history.
There's a common joke in China that flights bound for Chengdu need no guidance from air traffic control because everybody is made aware of the landing by the familiar clickety-clack sound of Mahjong tiles being reshuffled. I wonder if the same could be said as the gloomy Chinese team made their way back home to calls of foul play from Chinese netizens. I predict that China will send a much stronger team to the championship in 2016!
4. The WHO finally recognises traditional Chinese medicine
Some extremely welcome news back in March 2015 as the World Health Organisation (WHO) finally recognised traditional Chinese medicine by allowing a select committee to attend meetings and have a say in global health matters.
5. One in three young Chinese men will die from smoking
If current trends continue, one third of young Chinese men are set to die from smoking – that's a sobering statistic if there ever was one. Currently two thirds of Chinese men smoke, with the majority of them picking up the habit before their 20th birthday. 'Young men' are described as any born after 1970, so it's not a danger that's likely to disappear in a hurry. Is 2016 set to be the year of increased 'stop smoking' campaigns and support services in China? I certainly hope so!
6. Almost one third of the Great Wall has already disappeared
Once built to defend an empire, the Great Wall has come under a great amount of pressure in recent years from natural erosion, theft and criminal damage, with over one third of it already thought to have perished. There are wide calls for more to be done to protect the 21,000km structure and for harsher punishments to be handed to those who destroy it for personal gain. It's a sad state of affairs that a lack of education can lead to the threat of losing such an amazing national treasure.
7. 2015 – 'The Year of Daddy Xi'.
From a 21-gun salute in Washington to a casual 'pie and a pint' with David Cameron in London (which caused the demand for IPA to rise 1,600% overnight in China), it seems that's it's not just China that went Xi crazy in 2015. Now with his own smartphone app, dumpling-eating 'man of the people' Xi Jinping has undergone something of a personality cult in the past 12 months. Oh, and there's even a song dedicated to his love for his pop-star wife, 'Xi Dada Loves Peng Mama'. Where does he go from here?
8. The 'fake rice' scare
I've always thought that rice would be the one exception to the 'fake everything' rule in China, but 2015 was the year that proved me wrong. Back in September, a vendor in Guangdong was found to be selling rolled up pieces of paper as rice. A pain-staking process to make, no doubt, but enterprising nonetheless. I've had some mushy rice in my time, but I have an idea how paper rice would react to boiling water, although I don't care to test my theory.
9. China's high-speed rail network accounts for 60% of world total
China is (at the time of writing) home to over 18,000km of high-speed railway – over 60% of the world total. In fact, China's high-speed network is now so vast it covers all cities with a population of over 500,000 – a truly incredible statistic. Faced by years of delays here in the UK for the construction of one single high-speed railway line, HS2, you really can't fault China's pace at building infrastructure.
10. China now has more overweight people that the West
Embodying the popular saying 每个故事里都有一个胖子 (every story has a 'fatty'), China is now estimated to have more overweight people than the West. Statistics state that one in three Chinese adults are overweight, which has risen by a third in the past ten years. Having seen the size of some of the fizzy drinks on offer at fast food chains in the US, however, I have my doubts…
Well, there we have it, a year of highs and lows (mostly highs) and a whole lot of Chinese learning in the process. Thank you to each and every one of you for supporting TCB over the past year. Here's to the next twelve months!
Be sure to look out for our app release this week, available on both iOS and Android. Tweet, blog, review, tell your friends… oh, and don't forget to sign up to our newsletter on the bottom of the homepage!