TCB is a fast growing internet tool that provides an exciting and unique way to assist those who learn Chinese in their reading skills. We are gathering momentum with our users and also on the social media market as our presence on Facebook and Twitter continues to grow. As TCB is a first of its kind website for those who learn Chinese, we attract a multinational audience of everyone seeking to improve their Chinese skills. This provides an attractive option to in advertising with us as our reach is global.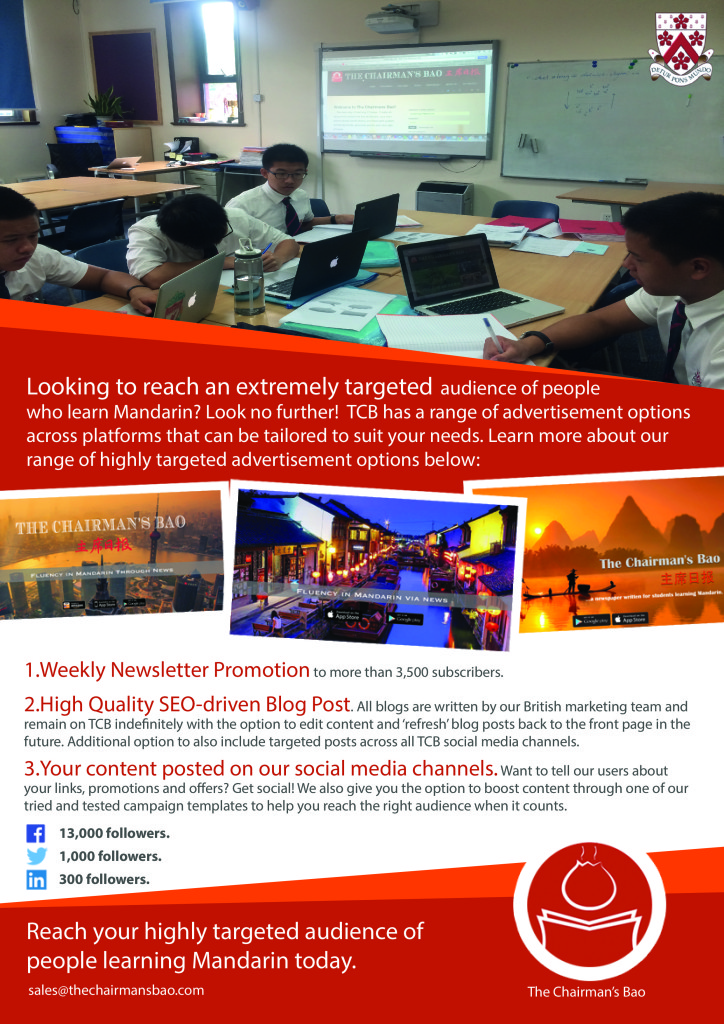 We take pride in our philosophy to not become a website that loses some of its flair and appeal through the use of care free advertisement taking up space and inconveniencing the websites users. To this end we encourage only relevant advertising that fits in with our agenda – things to aid those who learn Chinese. We will only promote companies or organisations that will genuinely benefit our Chinese news readers i.e. relevant to Chinese language learning, news, recruitment in China and so on.
Rest assured we offer the best deals on our advertising space and we value stability and trust as we seek to build long term partnerships.
If you are interested in advertising with us, please fill out the form below.
(Visited 835 times, 1 visits today)