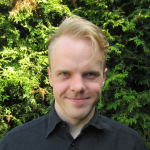 Olle Linge
Mandarin Language Educator, Writer and Consultant at Hacking Chinese, Sweden

One of the most serious problems for learners of Chinese is to find suitable reading material. This means both that the text should be at an appropriate level, and that it should be interesting to read. With level-adjusted articles about recent events, The Chairman's Bao kills two birds with one stone, offering comprehensible reading practice in an accessible and entertaining way. TCB is a valuable asset to both students and teachers of Mandarin! Be sure to visit Hacking Chinese!

Dr Frances Weightman
Director of East Asian Studies & Senior Lecturer in Chinese Studies at Leeds University, UK

I wholeheartedly recommend The Chairman's Bao to all students of Chinese at intermediate level and above, for self-learning or to supplement a formal course. The bite-sized bespoke articles are equally ideal for graduates of Chinese or others with more advanced levels who want a pain-free method to keep their language skills ticking over on a daily basis. The links to HSK levels are a useful bonus.There is a remarkable range of online resources now available to help people learn Chinese, but very few are as user-friendly and well-designed as the TCB, and even fewer cover such interesting topics. I have found myself recommending the site on numerous occasions and will continue to do so.
Adriana Martínez González
Student at El Colegio de México

OMG! Just wanted to say I've been studying Chinese like forever and now I finally found you guys! Your content is amazing. Interesting, current, READABLE! What else can I say? Keep up the good work! 加油!
Adriana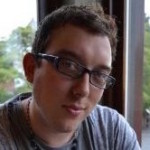 Rob Flye
Chinese Graduate, London

The best Chinese reader for learners! Love this app, its so easy to use and has so much content. It was my go to place online for reading and now its so much better to read on my tablet. The flashcards are great too, so easy to study on the go. Fantastic!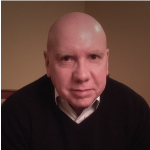 James O'Hara
Entrepreneur, Toronto

Where can you find Chinese news written relative to your Mandarin skill level with interesting stories to boot? Oh, and have the means to actually hear a native speaker read the story as well, and oh oh oh…the ability to simply touch the word to automatically look up the characters in the dictionary and save the ones you don't know for later review – all in one single little app on your phone? That's right, before now – nowhere! The Chairmans Bao delivers all that with a smile 🙂 Seriously though, it's a great app, it really enhances the ability to learn with an always available mobile solution, truly awesome. I'm overjoyed I found this!
Catalin Bulai
IT Analyst and World Citizen, Buffalo, NY

This app gives me the perfect way of practicing reading and adding to my vocabulary without having to switch to another app to look for words in the dictionary. So convenient and all at my fingertips. I love the variety of articles for each language level. This is great for both those who need in-context HSK practice and those who just need to maintain and improve their modern Chinese. My favorite feature is that articles are categorized by level. Some days I read level 5 articles to give myself a challenge, but some days I read level 4 articles for reading fluency and to enjoy reading a whole article with ease and making myself feel better about my Chinese even if I know there's still a great way to go. I like that there's idioms, grammar points and keywords in each article too! Best of all, it's all in one app!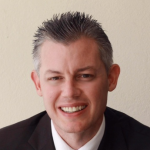 Richard Murphy
Hotel General Manager, Bangkok, Thailand


The Chairman's Bao is a super App for anyone wanting to improve their Chinese listening and reading skills. 12 years ago I intended to sit the HSK, but never got around to it (that's a long story!). Now, between full time work and family commitments, I have finally registered and the test is just days away!
Fortunately, the TCB App is in my iPhone making for a quick and convenient way to get up to speed.
Thanks TCB!
Richard Murphy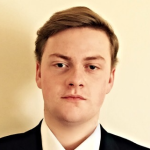 Ben Clements
University of Manchester Chinese-language graduate / British Council Scholar, Tianjin & London


I was recently introduced to The Chairman's Bao by a friend who also studies Mandarin, and was advised to take advantage of the app's discounted subscription. As a recent Chinese-language graduate, I have found it to be a highly effective way of keeping up and improving my Chinese!
The in-text dictionary, grammar explanations and relevant use of Mandarin in instructive articles (all tailored to different levels of the HSK exams) ensures that this app is far superior to any textbook for studying Chinese. The application of current events and Chinese culture in the articles ensures, moreover, that not only does your Chinese-language proficiency improve, but also your knowledge of China more generally is enhanced; this approach guarantees that studying Mandarin remains interesting, informative and convenient.
Superb app – only wish I'd have known about it during my university years!
(Visited 626 times, 3 visits today)