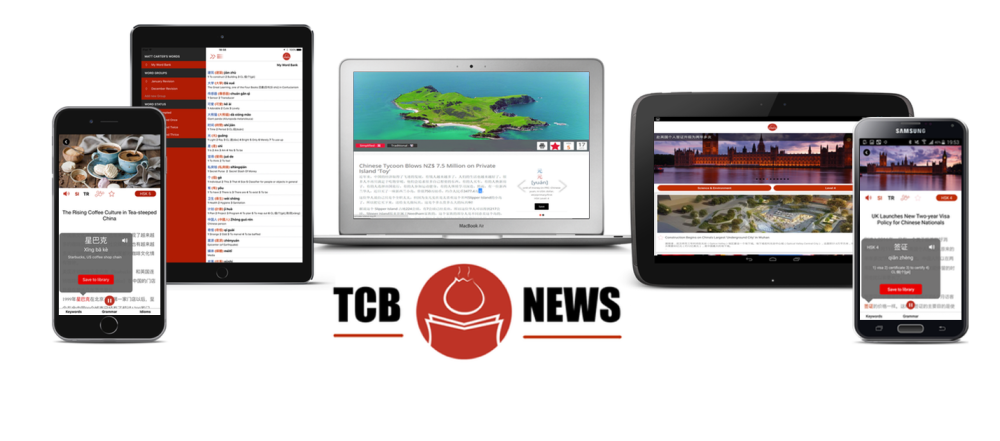 At TCB, our team work round the clock to deliver the content you love. On this page, we aim to give you a precise breakdown of the thinking behind their creation and their supporting material.
Articles
Our articles are created for students who are competent with or have passed the target HSK level. Each article will predominantly be constructed of words from the level and levels below. However, we have always maintained that our articles should introduce users to a range of words that are not covered by the HSK word listings. As such, users can expect to expand their vocabulary wider than the HSK word listings.
Additionally, we often introduce a small amount of words that are listed in higher level HSK word listings than the target level, as they are vital to tell the story. The nature of writing graded news in any language means that there will always be a certain amount of necessary vocabulary that exceeds the level, but we hope that through this our users are exposed to a wider range of usable vocabulary – it also allows us to write content on a wider range of topics to ensure we keep producing interesting and varied content!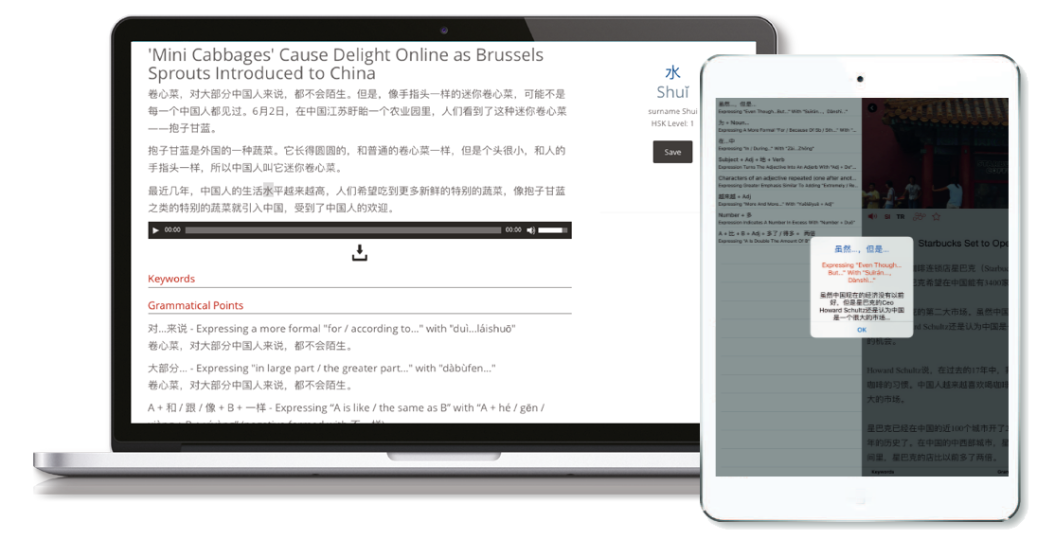 Titles
Our titles are very rarely direct translations between English and Chinese. We set titles according to what we feel best suits the article in the respective language. Relevant words from the Chinese title are always displayed in the article keywords.
Keywords
Keywords are selected according to the following criteria:
HSK and non-HSK listed words that match the target level and are vital to tell the story.
All HSK and non-HSK words deemed to be above the target level.
All proper nouns that are not defined within the text.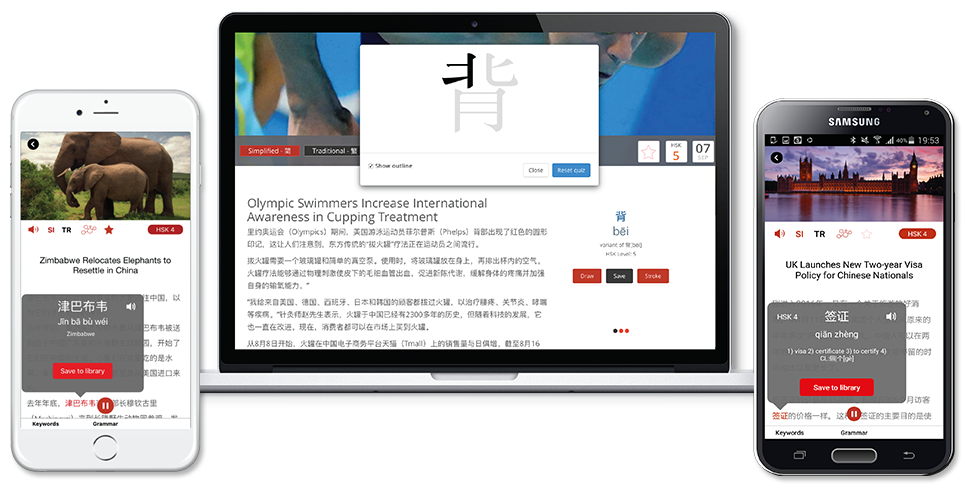 Grammatical Explanations
Grammatical explanations include all HSK and non-HSK grammar points, both in and above the target level. We always try to introduce a certain amount of grammar points above the level, in order to keep the text more fluid and natural. We also think it's positive to 'read up' to aid with grammar development.
Idioms
Idioms are a wonderful part of Chinese language and culture, so we try to use them wherever we can do so naturally within our lessons.